Jessica Simpson left the Ritz Carlton in NYC today wearing a trendy braid and her friend Willie Nelson on her tee. Last night, Jessica was showing New Kids on the Block love on her shirt as she debuted her new denim line. She's in the Big Apple showing off her latest project a few months after she hit the city to connect with fans and premiere The Price of Beauty as well as work on her Macy's partnership. It's been an exciting year for Jess, and she's soon to pass another milestone with her 30th birthday just a few weeks away on July 10.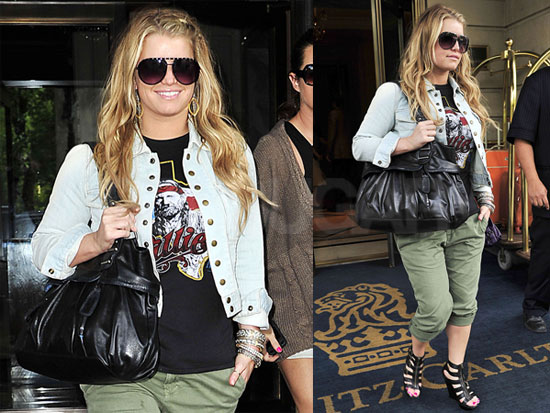 credits: Popsugar.com
Love this look as well!!